As the tanks rolled near Kyiv in Ukraine, President Vladimir Putin famously had a plan – take Kyiv as rapidly as possible and depose President Volodymyr Zelensky's government, ending the conflict before it really got underway. Yet, so far at least, the war has not gone Russia's way.
On paper, a war between Russia and Ukraine is not a fair fight. On every quantifiable metric — troops, armed vehicles, aircraft, you name it — the Russians outnumber the Ukrainians by a significant margin. They have more advanced weapons and even superior capacities in cyberspace. Let's stick to cyberspace for our story.
In cyberspace, there is another David vs. Goliath story that has it's origins in Ukraine. Jan Koum, co-founder of WhatsApp was born in a small village near Kiev in Ukraine.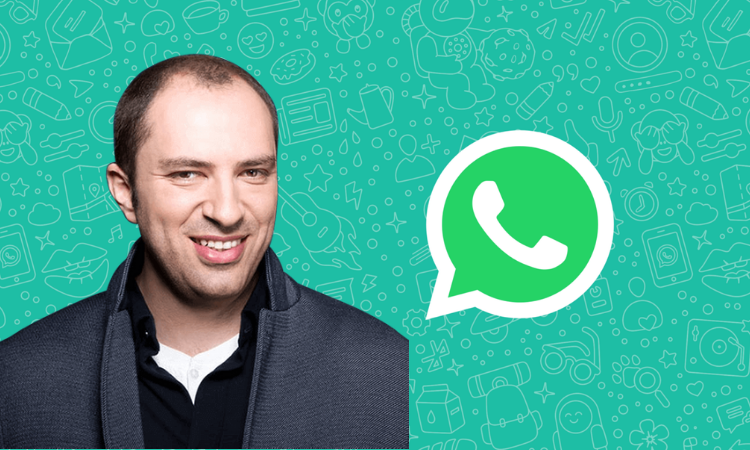 He moved to the US because of his Jewish background that made their family's life unsafe in their country due to anti-Semitism. Jan created WhatsApp primarily to communicate easily & cheaply with his mother.
Jan was then joined by Brian Acton as the co-founder and by 2009 the instant communication app starting acquiring users all over the world! And in 2012/13, they were approached by Mark Zuckerberg & Facebook about an acquisition. They declined and decided to keep growing instead. But then…
Facebook approached them again early 2014 with an offer that made it look like a partnership:
No mining user data
Full support for end-to-end encryption
No ads (ever)
Complete independence on product decisions
Board seat for Jan Koum
Office in Mountain View, California
In those days, how WhatsApp made money was by charging $1 to download the app. Brian wanted Facebook to "walk this line" and believe in their vision. He even famously wrote this note during the negotiations:
Of course, that's not what happened. In 2014, WhatsApp was acquired by Facebook for $22 billion (in cash & stock). But by 2017 and 2018, things started to look very different…
Until eventually, in 2018, right as details of the Facebook/Cambridge Analytica scandal came out, Brian Acton sent a tweet that sent shockwaves through the social media stratosphere.
It is time. #deletefacebook

— Brian Acton (@brianacton) March 20, 2018
Today, WhatsApp is Facebook's second largest platform (even bigger than Instagram or FB Messenger). But it's a shadow of the product the founders poured their hearts into, and wanted to build for the world.
There are some life lessons for start-ups here. Of course, it is all about the money at the end of the day; but those who are building start-ups do so because they are passionate believers in their product. There should be a raging debate on how much leeway should the original founders give to the giants who "show them the money".
With Elon Musk's plans to buy Twitter for $44 Billion, this looks like a repeat of history.  He claims that under his vision Twitter will realize it's full potential and one of them is to fix misinformation and fake news. He plans to do that by eradicating spam bots, authenticating real users and then monetize the platform by charging a minimal fee.  
May the force always be with the underdogs and start-ups. We need that balance in geo-politics as well as cyberspace.
Speaking at the WSJ CEO Council, Bill Gates commented on Elon Musk's plan to purchase Twitter and how he could make misinformation online worse.
Let us hope that startup founders get the power to stay the course and if there is no option but to sell-out they manage to keep intact the original reason of the start-up.
Meanwhile, whatever is the outcome of the Russian invasion of Ukraine, may the force always be with the underdogs and start-ups. We need that balance in geo-politics as well as cyberspace!
Please follow and like us: