In a nondescript middle-class working suburb of Mumbai city, a costume designer named Hitesh works diligently for the next Bollywood Item Song for his client.
A normal daily activity for thousands of behind-the-scenes workers in the so-called Bollywood from where India churns out the most number of movies produced by one country, anywhere in the world. Except that Hitesh's client is Sunny didi. That's Sunny Leone, whom he calls sister, and for whom he has been the stylist cum designer since the time Sunny made the foray into Indian showbiz.
For those, who were on Planet Pandora since the last five years and for those who pretend ignorance, Sunny Leone is a former adult movie star from America who has managed to make the difficult, almost impossible move to mainstream entertainment business. In 2016, she trumped Prime Minister Narendra Modi and popular Bollywood actor Salman Khan to become the most searched personality for the fifth consecutive year in India, as revealed by Yahoo! India. So much so, that a book on Osama Bin Laden reveals he was addicted to this international porn star-turned-actress. It has been reported that the slain terrorist had a stack of her videos in his Abbottabad house, in Pakistan, where he was shot dead by a special team of American commandos.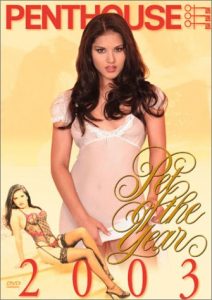 But it hasn't been all easy for Sunny. Born in 1981 as Karenjit Kaur Vohra in Sarnia, Ontarioto Sikh parents, Sunny first entered the adult industry as a 19 year old when she posed for Penthouse magazine, and was named Penthouse Pet of the Month for the March 2001 issue and eventually bagging US$ 100,000 as the Penthouse Pet of the Year in 2003.
Belonging to an average Indian family, her parents never came to terms with her choices until their eventual deaths. Her mother died an alcoholic and her father lost his battle to cancer. Sunny says her brother, who still lives and works in America is her original support pillar. Though she also recalls her father saying, now that you have made this choice, be the best in it.
Leone was engaged to Matt Erikson, a vice-president of marketing at Playboy Enterprises but they broke up in 2008. Sunny Leone had dated stand-up comedian Russell Peters for a brief period in 2008. She mentioned in an interview at the start of 2011 that she was married to Daniel Weber, a guitarist with the band Disparrows, who she met through one of his bandmates. He is now her husband cum business manager. In August 2009, she announced the launch of her own studio, Sunlust Pictures, with Daniel Weber as her partner.
Sunny's real journey to stardom started with her entry into the Indian reality show called Bigg Boss, that is an adaptation of the popular UK based show called Big Brother. Initially when the producers of Bigg Boss contacted Sunny Leone, she and her husband rejected the proposal.
For some reason, I have this switch in my brain that says, if you don't like me, I really don't give a shit! Sunny's mantra for success
Then the producers sent them a presentation of their show with the viewership numbers that spelled 50 million every day. Sunny demanded US$100,000 to appear on the show and the rest is history. The producers repositioned her on the respectability meter, while fully exploiting her porn reputation and following.
Her first break in mainstream Indian cinema was given to her by the acclaimed Bollywood Producer/Director Mahesh Bhatt, who actually went in the Bigg Boss house and offered her a role in his next film, on national television.
However, her first Bollywood movie Jism 2 failed miserably at the Box Office. All the attention, as well as projects started to dry up and Sunny Leone contemplated going back to America. As fate would have it, she decided to do one last appearance in an item song called BabyDoll. This song and Sunny's raucous appearance was loved by the viewers and it was the biggest song of the year which re-catapulted Sunny into mainstream stardom. She was apparently paid hundreds of thousands of dollars to enact that song at private functions and wedding parties. There was no looking back after that.
And when you are accepted in India, you get love that is magnified one billion times. As was evident when she recently visited Kochi in Kerala for an endorsement and her fans came in the thousands to catch a glimpse.
My car in literally a sea of love in Kochi Kerala!! Thanks #fone4 pic.twitter.com/lLHTo8GyrC

— Sunny Leone (@SunnyLeone) August 17, 2017
India has seemingly had fewer qualms about accepting Sunny than has the Indian community in her Ontario hometown, which remains scandalized by her unconventional life choices.
Sunny has now made a lasting imprint on India after she and her husband adopted a two year old girl from Latur in Maharashtra. The toddler had been turned down by 11 prospective parents before she could find a family, said the adoption agency.
No matter what choices she has made in the past, her future looks bright and sunny. There is always a reason why only some people in the world get a mass following.
As for her personal designer Hitesh, he is for sure going to be busy for a long time as his client and sister is not going anywhere else, anytime soon.
Please follow and like us: